Full Skit Performance



NSPPT Charity Video


As is my habit after a convention I'm pimping our skit videos all over the internet, so feast your eyes on the following.
Current Mood:

cheerful
Not too much to say but I've been getting heavily involved in some charity work for a cause that's close to my heart. Just want to spread the message and get some awareness for an often overlooked segment of society.
There are some campaign posters after the cut, please be aware that some people may find the images quite harrowing.
(
Posters are safe for work.
Collapse
)
Haven't posted in a while so I thought I'd do a quick update on my recent activities.
Current Mood:

thoughtful
Current Mood:

angry
We are located in block T alongside Gotham Row, which I assume means that we are protected by the Batman. So why not drop on by and give a massive middle finger to winter and buy one of our lovely T-shirts.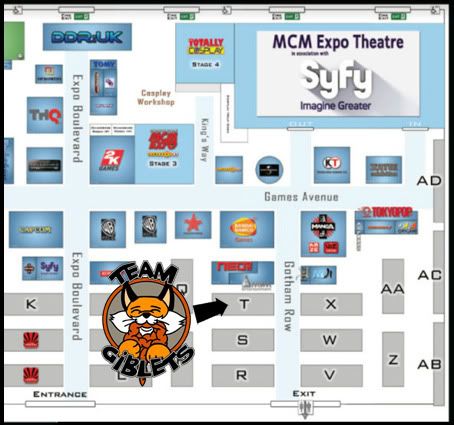 A larger map showing the full Expo layout can be
found here
.
The last weekend of October approaches and once again the dead rise and restless spirits from the other side sneak into our fragile mortal realm. Such portentous events can only mean one thing, it's once again time for another London Expo.
Current Mood:

excited
Current Mood:

accomplished
Now before I continue I point out that though I have some basic knowledge of the DC comic franchise this is based on I am not a Green Lantern fan, and I don't know enough about the lore to say how well the makers have translated the characters in the comic onto the big screen. This review is from the viewpoint of someone coming in relatively fresh as it were.
I'll continue after the cut but be aware there will be some spoilers.
(
In brightest day and something something...
Collapse
)
Well I saw Green Lantern just before the weekend and I think the experience can be best summed up as that a lot of potential was wasted.
read this blog post
by the ever awesome Tom. It has a comic drawn by my fine self which while not the greatest example of artistic talent I still find myself quite pleased with it :)
If you have a moment why not take a few minutes to
brand spanking new T-shirts designs
(or better yet buy them) and come over and say hi. The handy map below will show you where to find us.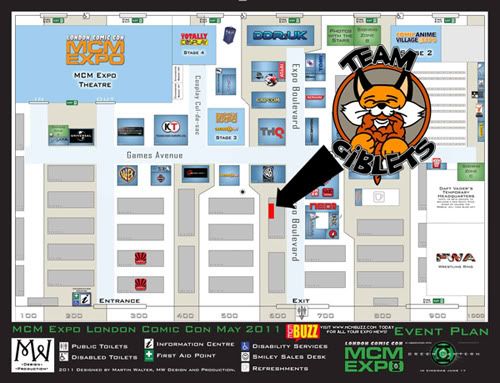 Well London Expo kicks off tomorrow so if you're coming along at any point why not marvel at our
link this picture
which is the end result of what happens when I don't have WoW eating up my time and I suddenly get creative in photoshop.
Please note the image contains swearing so if you're at work watch yourself.
I keep meaning to write up something about my various adventures over the last few weeks but instead I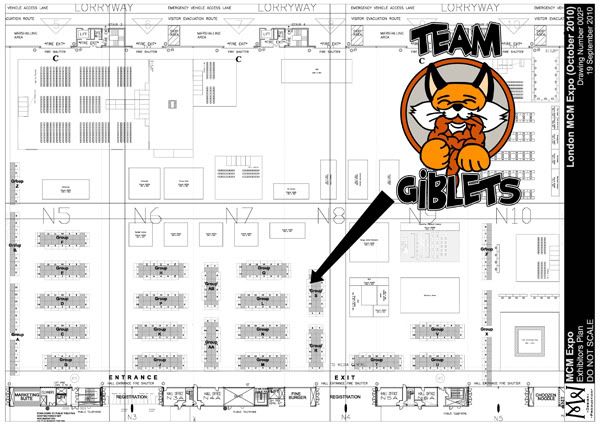 Should you be rolling by the Expo this weekend please refer to the map below for our location.
Current Mood:

busy